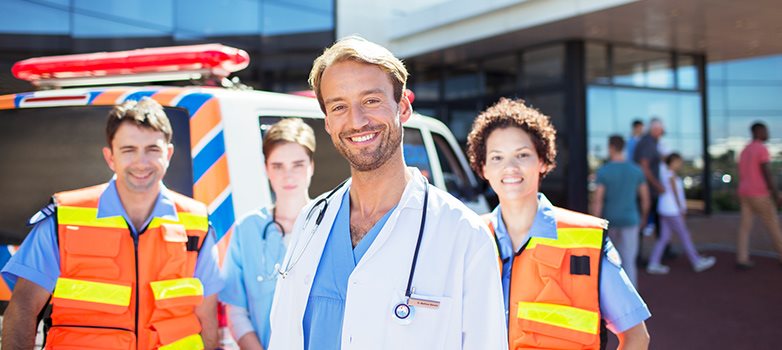 $500 Off First Responder Appreciation Program Available Now at Ted Russell Ford
The Ford Motor Company and its network of dealerships are honoring first responders - including Police, Fire and EMT - through Oct 3. All eligible first responders can earn a special $500 Bonus Cash Offer. That's $500 off instantly on purchase or lease of new 2016/2017 Ford or Lincoln vehicles.
It takes just seconds to apply for the Bonus Cash. If you're a first responder, you can qualify for this offer instantly.
Vehicles Eligible for First Responder Bonus Cash
Almost the entire line-up of Ford vehicles is eligible for the $500 Bonus Cash Offer, including all new '16/'17 Ford and Lincoln vehicles.
2016 or 2017 Ford Explorer
2016 or 2017 Ford Escape
2016 or 2017 Ford Taurus
2016 or 2017 Ford Mustang
2016 or 2017 Lincoln MKC Reserve
2016 or 2017 Lincoln Continental
The cash offer applies to purchase or lease of these vehicles. Only a select group of vehicles do not qualify, including the Mustang 50th Anniversary Edition, Shelby Mustang models, the Focus RS and the F-150 Raptor.
$2,000 Bonus on F Series Trucks
Are you on the market for a new truck? The First Responders Appreciation Program is offering a $2,000 Bonus Cash offer on all F Series trucks (excluding the F-150 Raptor). These include:
F-150
F-250
F-350
F Super Duty Trucks
That's right! First responders earn $2,000 off instantly on new F Series trucks!
Who Is Eligible for the First Responders Program
Many active duty first responders are eligible to receive the Bonus Cash Offer. To qualify, you must be an active member of an eligible First Responder Association. All Police, Fire Department and EMT professionals are eligible, including:
Police, Sherriff, Federal Law Enforcement, State Police, and Correctional Officers
Career Firefighters, Volunteer Firefighters
EMT Professionals, Paramedics
Some do not qualify, including register nurses, ski patrol members, 911 dispatchers, and CERT team members. For a complete list of eligible first responders, visit Ford Motor Company's special offers site.
Visit Ted Russell Ford to Learn More
Are you a first responder in the Knoxville area? Visit Ted Russell Ford to learn more about this program. We offer a number of incredible benefits, including:
Over 700 New Vehicles
Limited Lifetime Non-Factory Warranty Coverage
And An Excellent Customer Experience
Schedule a test drive today, and earn $500 Bonus Cash or $2000 Bonus Cash on F Series Trucks today!