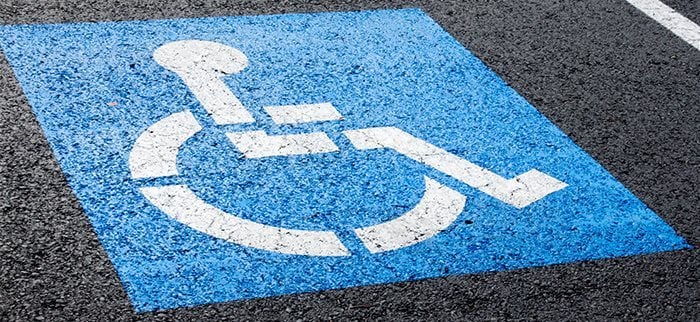 Ford Mobility Motoring is a program designed to help people with disabilities and those who care for them purchase and modify new Ford vehicles to fit their unique needs. Under the program, buyers receive up to $1,000 reimbursement for qualified modifications of new Ford vehicles, including lifts, wheelchair restraints, driving controls and many more.
This special program is offered at Ford's nationwide network of dealers, including Ted Russell Ford, and it applies to all new Ford vehicles that were leased or purchased at our dealership. Applying is simple, and once you submit an itemized invoice for the modification, you will receive a reimbursement check up to $1,000 within 2 to 4 weeks.
Types of Vehicles That Are Eligible
The Ford Mobility Motoring program covers modifications made to all new Ford vehicles, including vans, trucks, SUVs, CUVs and sedans. A few of the most popular choices include:
Ford E Series Van
Ford Flex
Ford Focus Sedan
Ford Explorer
Ford F-150
When purchasing or leasing a new vehicle, you should talk to your Ford representation about the types of modifications you need. Full-sized and mid-sized vans from Ford can accommodate the full list of eligible modifications. To determine if a vehicle can be equipped with specialized equipment, consult the Ford Mobility Motoring page.
Types of Modifications That Are Eligible
Ford Mobility Motoring covers a variety of vehicle modifications with adaptive equipment. From wheelchair lifts and restraints, to specialized driving controls, the program offers a variety of options for outfitting vehicles. A few of the major categories that qualify for the $1,000 reimbursement include:
Carriers - Bumper, hitch or roof mounted
Door Openers
Hand Controls
Lifts
Power Assist Seats
Steering Devices
Wheelchair Restraints
Plus, alert hearing devices, lumbar support, and running boards are also covered by the program up to a $200 reimbursement.
Visit Ted Russell Ford to Learn More
Ted Russell Ford is one of Knoxville's largest Ford dealerships. Visit us today and browse our new car inventory, featuring hundreds of options. Plus, our sales team is here to help you learn more about the Ford Mobility Motoring program.
From application, to the getting the modifications completed, and ultimately ensuring your receive a fast reimbursement check, we can assist you through the whole process. If you have questions, call us today. Or visit our Knoxville locations on the Kingston Pike or Parkside Drive.