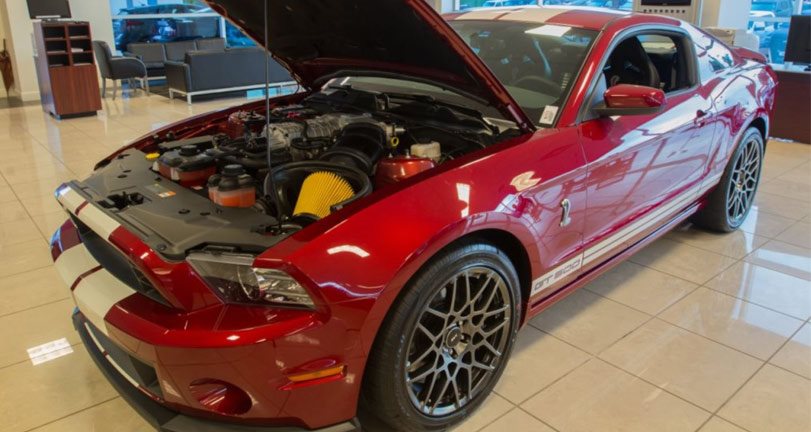 When you buy a new car, truck, SUV or crossover, you expect it to last. We agree. That's why we offer a lifetime limited powertrain warranty on all new Ford and Lincoln vehicles.
Lifetime Limited Powertrain Warranty
So, who's eligible? If you buy your new Ford or Lincoln at Ted Russell Ford Lincoln, you are.
Maintenance Requirement
Lifetime Limited Powertrain Warranty
All cars, trucks, SUVs and crossovers need regular maintenance. In order to qualify for and maintain a valid lifetime limited powertrain warranty, you need to follow your vehicle's maintenance procedures. When you do your part to ensure that your vehicle receives timely maintenance, we'll do our part. Your responsibilities include:
Ensuring that the temperature and oil warning light gauges are functioning (warning lights light up, then turn off when you start the vehicle)
Ensuring that the vehicle receives all scheduled maintenance. You can find the maintenance schedule in your owner's manual.
Keeping records of all maintenance and repairs performed on your vehicle.
In other words, the simple, basic things that all vehicle owners should be doing anyway. At Ted Russell Ford Lincoln, we have a fantastic service department that will help ensure that you have all the records you need when you come in for service. If you have your vehicle services elsewhere, make sure to keep records of repair and maintenance orders that include your vehicle's VIN, a description of your vehicle, the mileage at the time of service and a full breakdown of service performed. Be aware that failing to show proof of scheduled maintenance can void your lifetime limited powertrain warranty.
Commercial Use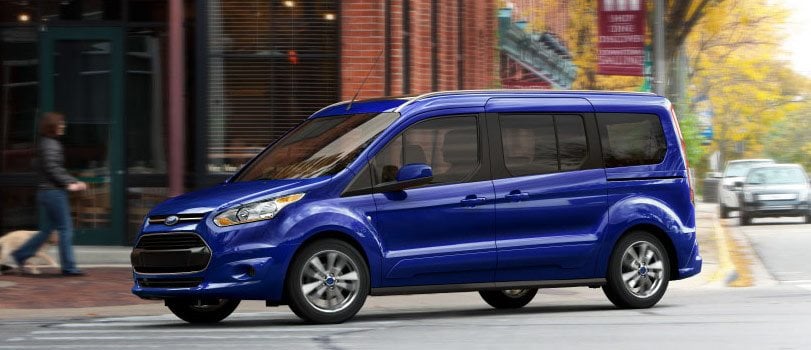 The lifetime limited warranty is for vehicles bought and used for personal use. To qualify, you need to acknowledge that you will not be using the vehicle for:
Commercial delivery
Rental
Trailer towing
Vehicle towing (unless properly equipped by manufacturer)
Chauffeuring or otherwise carrying passengers for hire
Snow plowing and removal
Emergency service
Police service
Racing or other competitive driving
Primarily off-road driving
---
FAQ's About Lifetime Warranty
What's Covered
The components covered in your lifetime limited warranty are the same parts that are covered in the factory powertrain warranty. Your original powertrain warranty contains a detailed list of what parts are and are not covered. This list holds true for your lifetime limited powertrain warranty.
No Transfer
Your lifetime limited warranty is in effect for as long as you own your vehicle unless voided. However, your limited lifetime powertrain warranty is not transferable. The lifetime limited warranty expires when you sell, trade or otherwise transfer the title of your warranted vehicle.
Not Insurance or a Service Contract
Your lifetime limited powertrain warranty is not a contract for service, nor is it insurance. It is provided at no additional charge for new Ford and Lincoln owners who buy their vehicles at Ted Russell Ford Lincoln.
At a Glance - What's Covered
A complete list of what's covered is found in your powertrain warranty. In short, your lifetime limited warranty covers breakdowns in the United States and Canada involving:
Engine and engine components
Transmission
Trans-axle
Front or rear wheel drive system
Items that are not covered include but are not limited to damage by fire, theft, negligence, accidents, repairs performed improperly, using fluids other than those prescribed by the Owner's Manual, installation of aftermarket parts, damage caused by weather or environmental conditions or by salt or tree sap. Items and parts not covered include parts like tires and headlights which require periodic changing (and are often covered by separate warranties). Damage caused by normal wear and tear and incidental damage are also not covered. Normal, scheduled maintenance is not covered under the limited lifetime warranty.